Over the year, many AOJ reviewers have made outstanding contributions to the peer review process. They demonstrated professional effort and enthusiasm in their reviews and provided comments that genuinely help the authors to enhance their work.
Hereby, we would like to highlight some of our outstanding reviewers, with a brief interview of their thoughts and insights as a reviewer. Allow us to express our heartfelt gratitude for their tremendous effort and valuable contributions to the scientific process.
April, 2021
Pascal-André Vendittoli, University of Montreal, Canada

June, 2021
John P. Neoptolemos, University of Heidelberg, Germany
April, 2021
Pascal-André Vendittoli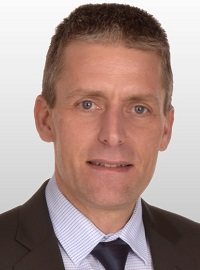 Dr. Pascal-André Vendittoli is the Professor of Surgery and Clinical Researcher in rthopedic surgery at Maisonneuve-Rosemont Hospital/University of Montreal, Canada. Over the last 18 years, he has also offered private services as a surgeon at the Duval Clinic. Aiming at offering patients a normal quality of life and a forgotten joint replacement, he spent the last 18 years seeking ways to improve his patients results. With his team, he developed a very effective enhanced recovery protocol allowing safer THA and TKA outpatient surgeries. In 2016, he did the first ERAS outpatient THA and TKA in Canada. As a pioneer, he introduced multiple new implants and surgical technologies in the Canadian field. He is the founder and current president of the Personalized Arthroplasty Society.
Dr. Vendittoli's principal research activities are the evaluation of new surgical techniques, new technologies and new orthopaedic implants, mainly in the framework of prospective and randomized trials. In recent years, his work was presented more than 325 times at peer-reviewed congresses, and he was invited on more than 225 occasions as speaker. He published more than 150 scientific articles on hip and knee arthroplasty in peer-reviewed journals. As a Professor of Surgery at UdeM, he supervised fellows, master students, and doctoral students (PhD). He is the Program Director of the postdoctoral program in hip and knee reconstruction at Montreal University. For more information about Dr. Vendittoli's research, please visit here.
With the arrival of electronic media, we are overwhelmed by information. As the quality of information varies greatly from one medium to another, the presence of a quality review committee for a newspaper is essential. To Dr. Vendittoli, the quality of a peer review committee, combined with the supervision of the editor, is a guarantee of the newspaper's reputation and its long-term survival.
In Dr. Vendittoli's opinion, a good reviewer must clearly identify the objectives of the study and offer comments that will enhance the content of the scientific article. The reviewer should avoid including personal preferences and instead propose a systematic structure that meets the scientific needs. Clear suggestions for improvement should be provided. The changes requested should allow readers to better understand the issues of the study and simplify the reading.
From a reviewer's perspective, Dr. Vendittoli thinks that following reporting guidelines when submitting a paper to a journal is essential. However, it might not be important to publish the guidelines as long as the editorial board has made sure that the guidelines were followed.
"I spend a lot of time editing scientific articles. With my students and fellows, it is a very beneficial educational method to teach them how to properly write their own scientific paper. I also consider that for every paper I have published myself, I have benefited from the volunteer work of other reviewers, so I am indebted to them in turn," concludes Dr. Vendittoli.
June, 2021
John P. Neoptolemos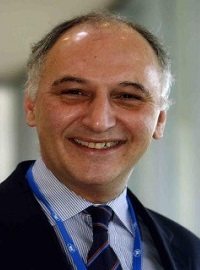 Prof. John P. Neoptolemos is Professor of Surgery at the University of Heidelberg, Germany, and a leading pancreatic cancer specialist with over 78,000 scientific citations and £70m in competitive grants. At Liverpool University, he held the Chair of Surgery from 1996 until 2017. He was made a Fellow of the Academy of Medical Sciences from 2007, a National Institutes Health Research Senior Fellow from 2011 and a Department of Health Platinum Award holder from 2004. He studied at the University of Cambridge obtaining a double degree in Natural Sciences and Philosophy followed by clinical training at Guy's Hospital in London. As Chairman of ESPAC, he successfully led the ESPAC -1, 3, 4, and 5 trials, the results of which have been adopted as guidelines for the treatment of potentially curable pancreatic cancer around the world. As Director, he received the Freedom of the City of Liverpool in 2011 for the Liverpool Cancer Research UK Centre. In 2007, he established the NIHR Liverpool Pancreas Biomedical Research Unit (Scientific Director), the NIHR and Cancer research UK Liverpool Experimental Cancer Medicine Centre (Deputy Director), and the Liverpool Clinical Trials and Cancer Research UK Cancer Trials Units (Director). He received a number of honors/awards, including a Life Time Achievement Award from the European Pancreatic Club, Hirschberg Award for Pancreatic Cancer by American Pancreatic Association, and the Ruth Brufsky Award for Pancreas Cancer Research, etc.
Prof. Neoptolemos deems peer review as an essential part of science since scientific progress is dependent on critical testing of hypotheses generated from empirical observations and investigations. Verifiable conclusions must be separated from personal viewpoints based on unverified and non-verifiable opinions. Thus, peer review plays a crucial role in ensuring a manuscript is verified and publishable.
To Prof. Neoptolemos, there are some basic rules reviewers should always comply to – Reviewers must only review material within their area of expertise and to their level of competence. Also, they must be polite and have uncompromising integrity. Even though peer reviewing is non-profitable, one must think in a way that it helps to advance science for the benefit of mankind.
From a reviewer's perspective, Prof. Neoptolemos reckons that it is important for authors to follow reporting guidelines (such as STROBE and PRISMA) as far as possible. To him, nevertheless, these are only guidelines, one important objective being that articles should not be submitted unless the principles of these guidelines are followed.